Pantomimes in Cambridgeshire 2021 - 2022
---
Rapunzel
ADC Theatre
, Park Street, Cambridge CB5 8AS
24th Nov 2021 to 4th Dec 2021
Rapunzel brings live pantomimes back with a queer and colourful bang. A celebration of individuality and self-love, Rapunzel is not to be missed.
Website
---
Dick Whittington
The Angles Theatre
, Alexandra Road, Wisbech, Cambridgeshire PE13 1HQ
3rd Dec 2021 to 31st Dec 2021
Dick Whittington is off to London to seek his fortune and find the streets that are paved with gold. Along with his new found feline companion, Dick Whittington may just be the answer to everyone's problems.
Website
---
Sleeping Beauty
The Maltings
, Ship Lane, Ely CB7 4BB
10th Dec 2021 to 31st Dec 2021
In the Kingdom of Elytopia, celebrations have begun for the birth of the Princess Beauty, that is until the Evil Carabosse appears uninvited and casts a curse on the Princess that on her 18th birthday. Starring Ely's Favourite Funny Man, Terry Gauci.
Website
---
---
Beauty & the Beast
The Cresset
, Rightwell, Bretton, Peterborough, Cambridgeshire, PE3 8DX
11th Dec 2021 to 30th Dec 2021
The tale as old as time!
Website
---
Aladdin
New Theatre Peterborough
, 46 Broadway, Peterborough, PE1 1RT
11th Dec 2021 to 31st Dec 2021
With star casting, heaps of audience participation, dazzling costumes, spectacular sets, and magical special effects, it's a GENIE-us pantomime adventure guaranteed to make your family's festive wishes come true.
Website
---
The Wizard of Oz
Saffron Hall
, Audley End Road, Saffron Walden CB11 4UH
23rd Dec 2021 to 29th Dec 2021
This spectacular and colourful pantomime is jam-packed with hilarious jokes, dazzling dance routines, lavish costumes, glittering scenery and endless fun for all ages!
Website
---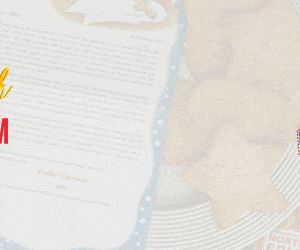 More Pantos Near You
Is your production listed on the Big Panto Guide?
Oh No It Isn't! Oh Yes It Is!