Pantomimes in Essex 2021 - 2022
---
Beauty and the Beast
Towngate Theatre
, St Martins Square, Basildon, SS14 1DW
24th Nov 2021 to 3rd Jan 2022
A hilarious script, amazing song choices, tons of surprises and possibly the most magical Ballroom scene you could ever wish for.
Website
---
Aladdin
Queen's Theatre
, Billet Lane, Hornchurch, RM11 1QT
25th Nov 2021 to 3rd Jan 2022
Join the adventure as Aladdin falls in love with the Princess, discovers an enchanted lamp and with his hilarious mum Widow Twankey and a mysterious Genie sets out to make a fortune.
Website
---
Beauty and the Beast
Chelmsford Civic Theatre
, Fairfield Road, Chelmsford, Essex, CM1 1JG
26th Nov 2021 to 3rd Jan 2022
Join our leading lady as she yearns to follow her dreams, finding adventure, true love and some charming friends along the way.
Website
---
---
Aladdin
Mercury Theatre
, Balkerne Gate, Colchester, CO1 1PT.
27th Nov 2021 to 16th Jan 2022
Make all your Christmas wishes come true with a trip to the Mercury's magical pantomime, Aladdin! Journey with us to distant shores where the penniless Aladdin dreams of winning the heart of the rebellious Princess Jasmine.
Website
---
Jack and the Beanstalk
Princes Theatre
, Town Hall, Station Road, Clacton-on-Sea, Essex
1st Dec 2021 to 4th Jan 2022
Prepare yourself for a laugh a minute slapstick adventure jam packed with song and dance, colourful costumes, stunning sets and full of fee fie fo FUN
Website
---
The Jolly Christmas Postman
Mercury Theatre
, Balkerne Gate, Colchester, CO1 1PT.
8th Dec 2021 to 24th Dec 2021
Join the Jolly Christmas Postman on his final delivery of the year as he visits well-loved characters such as Miss Riding Hood, Humpty Dumpty and many others, with a gift for all this Christmas time.
Website
---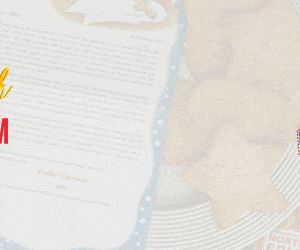 ---
Cinderella
Cliffs Pavilion
, Station Road, Westcliff-on-Sea, Essex, SS0 7RA
11th Dec 2021 to 2nd Jan 2022
Packed with all of the traditional pantomime ingredients audiences expect, Cinderella features laugh out loud comedy, stunning scenery, beautiful costumes and plenty of boos and hisses.
Website
---
Aladdin
Witham Public Hall
, Witham, Essex CM8 2DY
17th Dec 2021 to 28th Dec 2021
The classic Panto full of great one liners, colourful costumes and great songs and dances. Bringing together a stellar cast of local actors who will delight audiences with their performances.
Website
---
The Night Before Christmas
Brentwood Theatre
, 15 Shenfield Road Brentwood Essex CM15 8AG
18th Dec 2021 to 24th Dec 2021
When Santa gets stuck in the chimney they?ll need to work together, with the help of the Sugar Plum Fairy and Rudolph, to save Christmas for everyone!
Website
---
Santa's Best Ever Christmas
Braintree Arts Theatre
, Notley Road, Braintree, Essex CM7 1WY
24th Dec 2021
Dotty the Elf thinks Santa is planning a surprise Christmas party, Pompom the Penguin thinks Santa has been making Christmas crackers, and Dasher the Reindeer thinks Santa has got their biggest Christmas tree ever ? do you think they're right?
Website
---
Cinderella
West Cliff Theatre
, Tower Road, Clacton CO15 1LE
30th Dec 2021
With a wave of her magic wand, the Fairy Godmother has declared that Cinderella shall go to the ball.
Website
---
Treasure Island
Lopping Hall
, 189 High Road, Loughton, Essex, IG10 4LF
28th Jan 2022 to 30th Jan 2022
Join us for the jolliest pantomime on the high seas. Adventure, Skulduggery and Laughs when young Jim Hawkins meets the most dastardly pirate who ever sailed the seven seas - Long John Silver!
Website
---
Cinderella
Harlow Playhouse
, Playhouse Square, Harlow, Essex CM20 1LS
1st Dec 2022 to 30th Dec 2022
When the dashing Prince Charming decides to hold a ball to find his future wife, this may just be the chance Cinderella has been waiting for. Can the Fairy Godmother help Cinderella get to the Ball?
Website
---
Robin Hood
Harlow Playhouse
, Playhouse Square, Harlow, Essex CM20 1LS
3rd Dec 2022 to 2nd Jan 2022
Starring Ben Parsley as Silly Willy Scarlet and Jimmy Burton Iles as Dame Auntie Dolly alongside a professional cast of top musical theatre stars. Robin Hood will be filled to the brim with audience participation, laughs a plenty and merry men in tights.
Website
---
More Pantos Near You
Is your production listed on the Big Panto Guide?
Oh No It Isn't! Oh Yes It Is!