Pantomimes in London 2021 - 2022
---
Cinderella
Gillian Lynne Theatre
, 166 Drury Lane London, WC2B 5PW
19th Aug 2021 to 13th Feb 2022
Carrie Hope Fletcher will play the title role in Andrew Lloyd Webber's highly anticipated new production of Cinderella. A complete reinvention of the classic fairytale.
Website
Book Tickets Now
---
Magic Goes Wrong
Vaudeville Theatre
, 404 Strand, London WC2R 0NH
21st Oct 2021 to 27th Feb 2022
In the next 'Goes Wrong' comedy to hit the West End, the original Mischief company play a hapless gang of magicians presenting a charity event. As the accidents spiral out of control, so does their fundraising target!
Website
Book Tickets Now
---
Snow White and the Seven Dwarves
Greenwich Theatre
, Crooms Hill, London SE10 8ES
19th Nov 2021 to 9th Jan 2022
Following our Offie award-winning pantomime Sleeping Beauty, we simply cannot wait to give our audience the very best pantomime has to offer! Oh no we can't!
Website
---
---
Red Riding Hood
Theatre Royal Stratford East
, Gerry Raffles Square, Stratford, London, E15 1BN
20th Nov 2021 to 8th Jan 2022
See the classic fairy tale like you've never seen it before, with Stratford East's much-loved mix of original music, belly-tickling gags and awe-inspiring magic.
Website
---
The Snowman
The Peacock Theatre
, Portugal Street, London, WC2A 2HT
20th Nov 2021 to 2nd Jan 2022
Delighting audiences for over 20 years, this magical stage adaption of Raymond Briggs' much-loved book. It has transported a generation of children and their families into the wintery wonderland of a boy and a snowman that comes to life.
Website
Book Tickets Now
---
Jack and the Beanstalk
Hackney Empire
, 291 Mare Street, London E8 1EJ
20th Nov 2021 to 2nd Jan 2022
For 2021 the Hackney Empire is proud to confirm Grande Dame Olivier Award-winner Clive Rowe will make his 14th pantomime appearance starring as Dame Daisy Trott.
Website
---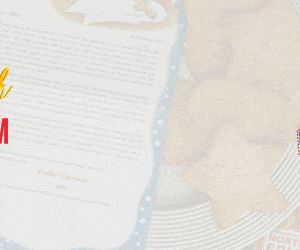 ---
EverAfter - A Mixed Up Fairytale!
Chickenshed
, Chase Side, Southgate, London N14 4PE
24th Nov 2021 to 8th Jan 2022
When Hansel and Gretel are left to fend for themselves in the Wild Woods, a series of events is set in motion, taking the two children on a journey through some of our best loved fairytales.
Website
---
Rapunzel - A Tangled Tale
the Broadway
, Broadway, Barking, IG11 7LS
25th Nov 2021 to 1st Jan 2022
This festive extravaganza about the lonely Princess with the super hair trapped in a tower but longing for a life of adventure in the outside world will keep audiences of all ages amused, entertained and enthralled.
Website
---
Beowulf: An Epic Panto
King's Head Theatre
, 115 Upper Street, Islington, London, N1 1QN
26th Nov 2021 to 8th Jan 2022
This famous Early Medieval epic tale gets a wickedly entertaining CCO makeover in a fiery adventure like no other.
Website
---
The Child In The Snow
Wilton's Music Hall
, Graces Alley, London E1 8JB
26th Nov 2021 to 31st Dec 2021
Based on Elizabeth Gaskell's famous seasonal ghost, The Old Nurse's Story, this tale is brought to the stage for the very first time, in a thrilling, frightening and ultimately uplifting adaptation.
Website
---
Peppa Pig's Best Day Ever!
Theatre Royal Haymarket
, Haymarket, London, SW1Y 4HT
2nd Dec 2021 to 2nd Jan 2022
Peppa Pig is excited to be going on a day out with George, Mummy Pig and Daddy Pig - it's going to be her best day ever!
Website
Book Tickets Now
---
Pantoland at The Palladium
London Palladium
, Argyll Street, Westminster, London W1F 7TF
4th Dec 2021 to 9th Jan 2022
Starring Donny Osmond and ultimate pantomime star Julian Clary, panto favourites Paul Zerdin, Nigel Havers and Gary Wilmot along with West End sensations Jac Yarrow and Sophie Isaacs.
Website
---
Dick Whittington
New Wimbledon Theatre
, The Broadway, Wimbledon, London, SW19 1QG
4th Dec 2021 to 2nd Jan 2022
Starring Eastenders and panto legend Shane Richie. Join our hero Dick Whittington (and his trusty cat Tommy) as he seeks fame, fortune and happiness journeying to become the Lord Mayor of London.
Website
Book Tickets Now
---
Hex
Olivier Theatre
, National Theatre, Upper Ground, South Bank, London SE1 9PX
4th Dec 2021 to 22nd Jan 2022
Rosalie Craig plays the fairy in this vividly original retelling of Sleeping Beauty: a mythic, big-hearted new musical that goes beyond the waking kiss. Directed by Rufus Norris. Recommended for ages 8+.
Website
---
---
The Tiger Who Came to Tea
artsdepot
, 5 Nether Street, Tally Ho Corner, North Finchley, London, N12 0GA
6th Dec 2021 to 3rd Jan 2022
Join the tea-guzzling tiger in this delightful family show; packed with oodles of magic, sing-a-long songs and clumsy chaos. Don?t miss this stunning stage adaptation of the classic tale of teatime mayhem... expect to be surprised!
Website
---
Matthew Bourne's Nutcracker!
Sadler's Wells
, Rosebery Avenue, Islington, London, EC1R 4TN
7th Dec 2021 to 30th Jan 2022
Nutcracker! follows Clara's bittersweet journey from a darkly comic Christmas Eve at Dr. Dross' Orphanage, through a shimmering, ice-skating winter wonderland to the scrumptious candy kingdom of Sweetieland.
Website
---
Beauty and the Beast
Compass Theatre
, Glebe Avenue, Ickenham, Middlesex UB10 8PD
9th Dec 2021 to 9th Jan 2022
The battle is on for the strong-minded Beauty and loveable Dame Dolly, as they attempt to reverse the Evil Enchantress' spell. Starring the fabulous Niall Hemingway as Dame Dolly.
Website
---
Wolf Witch Giant Fairy
Linbury Theatre
, 35-36 Bow St, London WC2E 9DD
10th Dec 2021 to 3rd Jan 2022
Wolf Witch Giant Fairy, a wild folk opera of music, mischief and magic, is a new collaboration between The Royal Opera and the always innovative Little Bulb, who return to the Linbury Theatre in this new family-friendly show for Christmas.
Website
---
Sleeping Beauty
Hoxton Hall
, 130 Hoxton Street, London N1 6SH
10th Dec 2021 to 24th Dec 2021
When the wicked fairy Carabosse?s evil curse causes Princess Rosa to prick her finger on a spinning wheel and fall into an enchanted sleep for 100 years, can anyone rescue her from the magical slumber before it is too late?
Website
---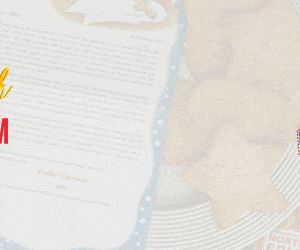 ---
Jack and the Beanstalk
Beck Theatre
, Grange Road, Hayes, UB3 2UE
10th Dec 2021 to 2nd Jan 2022
Starring Anne Hegerty. (The Chase, I'm A Celebrity) Doomed to sell his trusty cow, join Jack as he fights to save the beautiful Princess, outwit the evil giant and win riches beyond his wildest dreams, and the hand of the girl he loves.
Website
---
Cinderella and her Lost Prince
Millfield Theatre
, Silver Street, Edmonton, London N18 1PJ
11th Dec 2021 to 31st Dec 2021
A magical adventure with a modern twist, that promises to be packed with dazzling costumes, modern humour, amazing dancing, big tunes, singing, cheering and booing bringing a feel-good factor to the Millfield Theatre in true Platinum style!
Website
---
Cinderella
Harrow Arts Centre
, Uxbridge Road, Harrow HA5 4EA
11th Dec 2021 to 28th Dec 2021
With heaps of audience participation, spectacular costumes, dazzling sets and enchanting special effects, Cinderella is guaranteed to be an unforgettable, side-splitting experience whether you're 4 or 104!
Website
---
A Christmas Carol
The Old Vic
, The Cut, London SE1 8NB
13th Dec 2021 to 8th Jan 2022
The Old Vic's A Christmas Carol fills the auditorium to the brim with mince pies, music and merriment. A unique staging immerses the audience in this uplifting story.
Website
---
Aladdin
Lyric Hammersmith
, Lyric Square, King St, London W6 0QL
13th Dec 2021 to 2nd Jan 2022
Expect the usual Lyric twist on all of your favourite characters as well as live music, magic lamps, plenty of laughs and a journey to a far away land.
Website
Book Tickets Now
---
Five Little Christmas Monkeys
Park Theatre
, Clifton Terrace, Finsbury Park, London N4 3JP
14th Dec 2021 to 19th Dec 2021
Beloved children's song Five Little Monkeys gets a festive makeover just in time for the holidays! Your little ones will laugh and learn through this joyous stage show designed to engage and educate.
Website
Book Tickets Now
---
Breaking the Ice
artsdepot
, 5 Nether Street, Tally Ho Corner, North Finchley N12
15th Dec 2021 to 31st Dec 2021
Set against the frosty backdrop of the Arctic, Breaking the Ice is a non-verbal show which combines physical theatre, puppetry, interactive projection, animation and traditional Sami music.
Website
More Pantos Near You
Is your production listed on the Big Panto Guide?
Oh No It Isn't! Oh Yes It Is!