Pantomimes in Surrey 2021 - 2022
---
Elf The Musical
Rhoda McGaw Theatre
, 1-9 Commercial Way, Woking GU21 6GH
27th Oct 2021 to 30th Oct 2021
Buddy, a young orphan mistakenly crawls into Santa?s bag of gifts and is transported to the North Pole. The would-be elf is raised unaware that he is actually a human, until his enormous size and poor toy-making abilities cause him to face the truth.
Website
Book Tickets Now
---
Dick Whittington
Yvonne Arnaud Theatre
, Millbrook, Guildford, Surrey GU1 3UX
3rd Dec 2021 to 9th Jan 2022
Dick Whittington's heading to seek his fame and fortune in that there London - he?s heard the streets are paved with gold. But when he gets there he can?t see the gold beneath the grime, and the evil King Rat is out to get him!
Website
---
Snow White
New Victoria Theatre
, The Ambassadors, Peacocks Centre, Woking, GU21 6GQ
4th Dec 2021 to 2nd Jan 2022
Spectacularly brought to life with an abundance of jaw-dropping dance, side-splitting comedy, sensational special effects and plenty of festive magic.
Website
Book Tickets Now
---
---
Cinderella
Richmond Theatre
, The Green, Richmond, Surrey, TW9 1QJ
4th Dec 2021 to 2nd Jan 2022
Join Cinderella as she goes from rags to riches, outwits her wicked sisters and meets her dashing Prince Charming.
Website
Book Tickets Now
---
Beauty and the Beast
Ashcroft Playhouse
, Fairfield Halls, Park Lane, Croydon CR9 1DG
7th Dec 2021 to 2nd Jan 2022
Pantomime will be back at Fairfield Halls in 2021 and it?s going to be a Beauty of a panto and a Beast of a show!
Website
---
Jack and the Beanstalk
Camberley Theatre
, Knoll Road, Camberley, Surrey, GU15 3SY
10th Dec 2021 to 31st Dec 2021
Join Jack Trott as he battles to save the sleepy market town of Little Camberley On The M3 from the evil Fleshcreep and the Giant Blunderbore. Can he save all the flowers from being squashed?
Website
---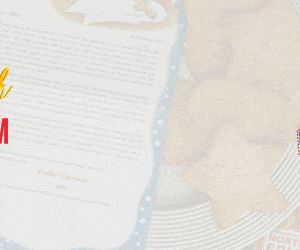 ---
Jack and the Beanstalk
London Road Recreation Ground
, Camberley, GU15 3HB
10th Dec 2021 to 31st Dec 2021
Featuring a great medley of songs, energetic choreography, dazzling costumes and a whole host of squirty cream, this is a giant of a pantomime that is not to be missed!
Website
---
Beauty and The Beast
Epsom Playhouse
, Ashley Avenue, Epsom, Surrey, KT18 5AL
11th Dec 2021 to 3rd Jan 2022
Can Belle rescue her father, will the Beast ever find true love, can 'Lumi' ever get a job and will Nanny Fanny ever remember where she is? Who could ever learn to love a Beast? Only time will tell?
Website
---
Jack & the Beanstalk
Dorking Halls
, Reigate Road, Dorking, Surrey RH4 1SG
18th Dec 2021 to 28th Dec 2021
Laugh at silly Simple Simon, boo and hiss the wicked Fleshcreep and cheer on our hero Jack as he tries to rescue his sweetheart Jill from the nasty Giant's castle in the clouds.
Website
More Pantos Near You
Is your production listed on the Big Panto Guide?
Oh No It Isn't! Oh Yes It Is!